Christian Academics Munich (CAM) is a Christian non-denominational fellowship of academics from different disciplines mostly working at universities and research institutions in and around Munich. We aim to connect, encourage and engage with the entire spectrum of academics from PHD-students to Postdoctoral Scientists and Professors.
We actively connect Christian academics, build a network of believing thinkers and establish a platform for prospective Christian PhD-students. We are part of the Christian Initiative of Professors and Students (CHIPS) in Munich and engage with other different groups and Churches to organize public events in the context of academia.
We enjoy our Christian fellowship and encourage each other while asking how to integrate, communicate, and understand our faith in the framework of our academic studies. We meet once a month to enjoy a meal and share our thoughts on a certain topic. Everyone is cordially invited to get in touch and join the next meeting.
We meet every other week on different campuses
in Munich to converse and pray for each other, our work and our colleagues.
From time to time we organize social events like visiting museums, concerts and pubs to get to know each other better and spend quality time.
With the "God in the Pub" events we want to encourage everyone with an open mind to engage in discussion in contemporary relevant and controversial topics from Philosophy, Religion, Science and Humanities.
The meetings take place in an iconic public space (e.g. Hofbräukeller) where we invite a renowned Christian academic to talk about a certain topics while the auditorium can enjoy dinner and drinks. Afterwards questions can be asked publicly followed by a discussion. We are open to all questions and viewpoints and are happy to engage with challenging objections.
Find out more on www.godinthepub.org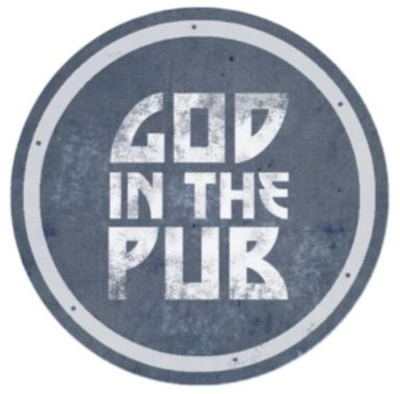 Recent speakers on God in the Pub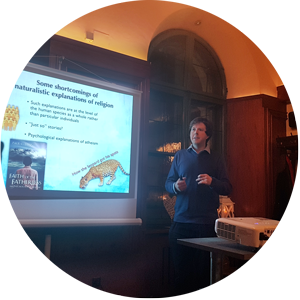 Dr. Max Baker-Hytch
(Philosophy, Oxford)
Prof. Timothy McGrew
(Philosophy, Western Michigan University)
Dr. Micah J. Green
(Chemistry, Texas A&M University)
Are you looking for Christians on your campus in Munich?
Do you want to meet like-minded people and engage in our fellowship?
Should we keep you up to date about our upcoming public events?
You are warmly welcome to connect with us! Here you can subscribe to our Newsletter by joining the
CAM E-Mail group
.
You can also
contact the leaders
for more information about CAM.